Luxury Home near Charlottesville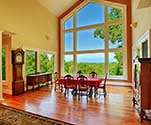 This Luxury home is located north of Charlottesville between Stony Point and Barboursville on 62+/- private acres. This home with a view is offered for $1,190,000.
---
Virginia Estate Home and Farm
Virginia estate home located between Staunon and Harrisonburg on 192+/- acres. This stunning luxury home has been reduced to $1,800,000.
---
North of Charlottesville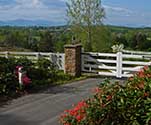 This Charlottesville luxury farm house is on 150+/- acres and is being offered at $2,300,000.
---
Virginia Luxury Homes, Estates and Farms
Charlottesville Virginia offers some of the finest estates for sale anywhere in the country. Within Albemarle County there are several estate districts each with its own elegant style.
The Keswick area offers spectacular views of rolling fields, white board fences, grand homes with the Southwest Mountains as a backdrop. The Free Union area offers more rolling topography with the Blue Ridge Mountains at your doorstep. Outside of Albemarle County is the Somerset area of Orange County with Montpelier, home of James Madison as your neighbor. The farms and estates in this area offer fantastic distant views of the Blue Ridge Mountains.
Va Farms and Estates offers more than just the estate homes for sale around Charlottesville, but also the historic estates, farms and luxury homes found throughout the central Virginia region. This site is updated daily and if you are a regular visitor, you can check back and visit our "New Listings" for estates, farms and luxury homes to save you time!
If you would like to be notified of the new Virginia luxury homes, estates & farms as they come on the market, contact us to register for our platinum series of real estate updates.
Fluvanna County Historic Estate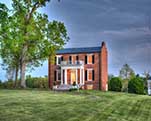 Authentically restored, circa 1864, home on 131+/- acres in Fluvanna County. This Virginia estate home is offered for $1,300,000.
---
Charlottesville Luxury Home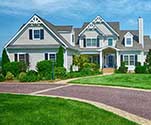 This Charlottesville luxury home is an easy 15 minute drive to Charlottesville and is being offered at $1,195,000.
---
Virginia Plantation Estate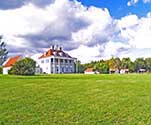 An EXCEPTIONAL DEAL! This Virginia estate home is on 327+/- acres and is being offered at $1,490,000.
---
Madison County Luxury Home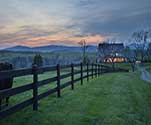 Enjoy the spectaular Blue Ridge Mountains vistas from the wall of windows in this luxurious post and beam home. Plenty of spaces to entertain. This Madison Luxury home has been sold.
---